ROI for your custom software development
27 June 2023
24 Minutes Reading Time

If you have a software development project on the horizon, you will also be faced with the task of calculating the ROI of custom software development vs an off-the-shelf product.
Calculating the Return on Investment of a custom software project involves an assessment of the financial costs associated with the project. It requires you to weigh up the pros and cons based on the project at hand.
Here at Valudio, we know just how important it is for a business to evaluate these decisions. Custom software development can be pivotal to your business's growth, but we also appreciate the need to consider the ROI at every step. At a time when every penny counts, reducing costs and increasing revenue is key.
Let us help shed some light on how to calculate the ROI of custom software projects. We'll help clear up any questions that might be on your mind and set you on a path to the best software development solutions for you and your business.
What is ROI, and why is it important in software projects?
Working out the ROI or Return on Investment on an upcoming business project is vital. ROI is a calculation used to measure the financial return of an investment against the asset cost. It allows you to determine whether a particular investment, project or such like, is worth the spend.
When it comes to software investments, it is important to assess the ROI against a custom software development as well as an off-the-shelf solution. Knowing the benefits of both custom software solutions as well as a standard alternative and vice versa will help you to tailor your decision around the upcoming, potential investment.
Benefits of custom software development
Let's take a look at the benefits of a custom software development vs a typical stand-alone software solution.
What is the ROI of custom software development compared to using off-the-shelf solutions?
It'll come as no surprise that the upfront cost of an off-the-shelf software solution will typically be cheaper than a custom software development service. As well as this, it will most likely have a more immediate implementation time. Cheaper and faster, however, is not always a winning combination. Yes, custom software can initially be more expensive but it is important to note that these costs can easily balance themselves out. For example, you don't have recurring licensing fees that come with off-the-shelf packages.
You may think that a custom solution will also come with frequent costs as you enhance or fine-tune the project, but what you need to keep in mind is that many off-the-shelf software platforms will come with limitations and only satisfy some of your digital needs. Therefore, there will always be further outlay until you are sure you have a solution that works.
For example, as Mischa Herbrand, Managing Director of Valudio explains:
"A standard platform that comes with a lack of flexibility and no scope for scalability may only accommodate 80% of your needs, so not only have you had your initial cost, but you will have to find further funds to help finalize the 20% of your requirements, which you may even struggle to find. Whereas a bespoke software solution is guaranteed to cover everything you require, and more!"
A standard off-the-shelf software solution may be the ideal fix for your needs 'right now' but the downside is that they are not future-proof. Custom software development allows you to adapt your digital platform in line with your business needs. The result of this will help to raise efficiency, productivity, and therefore increased profits, leading to a higher ROI.
"The relationships we build with our clients here at Valudio mean they become long-term partners that can rely on us to help keep their business agile and efficient."
What are some common benefits of custom software development that can be measured in terms of ROI?
Many of the benefits that come with using a custom software development solution are easily measurable in terms of your ROI. We've detailed some of the most common benefits below.
Increased productivity/cost reduction
Your custom software will help to automate many of your business processes. Processes that would take members of staff valuable time will be reduced, resulting in an increase in efficiency and a decrease in associated costs.
Creation of new income streams and digital services that generate additional revenue
Whether it's an app or a new platform for online sales. Your bespoke software can be responsible for obtaining new channels of income.
Decrease in errors that could cause additional costs
A custom software package will reduce errors that can occur when done manually. Rectifying errors can be costly, so having an automated system is invaluable.
Increased customer satisfaction/service and loyalty
When building your custom software, your customer's journey will always be at the forefront of our minds. Your new development will be tailored to meet their needs. Happy customers = repeat business.
Increased employee satisfaction and retention
Having software solutions that eliminate repetitive, error-prone work helps to boost staff morale. It allows internal workflows to become more streamlined and leaves staff members with more time to work on tasks that really add value.
Ensure compliance with specific industry norms
Let your custom-built software take the stress out of industry compliance regulations.
Fight skilled worker shortage by optimizing processes and workflows
Finding highly skilled workers can often be hard. Custom software development can streamline processes enough to eliminate the need for so many workers, therefore saving you money on staff costs.
Last but not least, and one we believe to be of great importance, is scalability. Your custom software will be built to grow as your business grows. This will help avoid the need for costly upgrades or even replacements.
Unleashing Unforeseen Potential
Often, customers start with a single solution in mind. However, once the software is implemented and their work methods are adjusted accordingly, they frequently discover additional opportunities to enhance certain processes, revealing potential they hadn't anticipated.
What are the long-term benefits of custom software development in terms of ROI?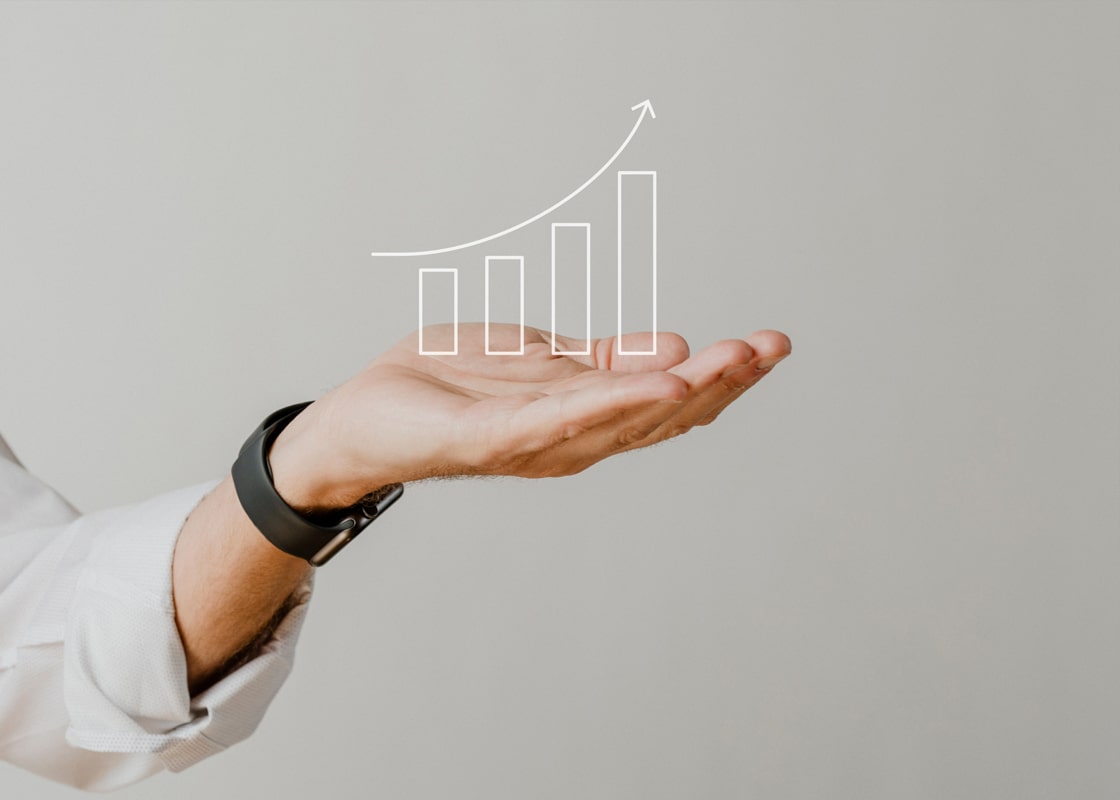 The above benefits provide not only a short-term fix but will also have a positive long-term impact on your ROI. The most familiar long-term benefits are as follows:
Increased Efficiency: Better processes will lead to cost saving over time.
Improved Productivity: Automated tasks will reduce natural human errors.
Competitive Advantage: set yourself apart from competitors by offering unique features that are not available in off-the-shelf software.
Scalability: Your custom software will scale as your business grows.
Cost Savings: Reducing the need for ongoing advancements, upkeep and recurring licensing fees that often come with off-the-shelf software.
What factors should be considered when calculating ROI for custom software development?
You should carefully consider the factors that will impact your ROI for custom software development. The main factors that will influence your decision should include:
The initial software development cost. The cost of developing your custom software is an important factor in calculating ROI. You will need to consider the cost of the development itself, the hardware you'll require, as well as the infrastructure to support the software.
Implementation (roll-out) costs. There will be a cost involved in implementing your new software, including any required staff training.
Maintenance and support costs. It's important to work out the ongoing costs of maintaining and supporting the software, this will include possible licensing fees, hardware and infrastructure costs.
Time to market. The time it takes to develop your new software will have an impact on your ROI. A fast and efficient turnaround will help you see an increase in your ROI sooner.
Customer satisfaction and new revenue. Factoring in your projections on how your customer satisfaction will be increased is important. Increased customer satisfaction will lead to an increase in revenue.
Potential risks. Something that is often overlooked is the potential risks that could impact your ROI calculations. Risks can include delays and unexpected costs.
Integration time and cost. Integrating the software with pre-existing systems can sometimes necessitate time and resources from the current provider. This will invariably incur additional costs.
Other factors include:
An agile approach
Taking an agile approach to development methodologies can have a favorable impact on your ROI. Agile methods concentrate on delivering your software in a quicker and more iterative process. This approach allows for faster feedback and continuous improvements, rather than having to wait to make improvements in one go, which could temporarily impact your processes. An agile approach often means you can deliver your software much quicker, it offers greater flexibility and improved quality.
Mischa at Valudio shared his thoughts on using an agile approach:
"This method involves the gradual implementation of functionalities rather than developing everything all at once. By starting with just one or two functionalities, we can assess their impact before proceeding further. It's possible that these initial functionalities already offer significant improvements, eliminating the need for further development. In essence, an agile approach prioritizes incremental software delivery over bulk development."
User experience (UX) design
When considering your custom software development, although it may not be the most crucial aspect, user experience design plays a significant role due to its impact on user acceptance and the ease of platform usage. By choosing a custom software development approach, you will be building a relationship with your developers that will allow you to work together to ensure you build the best software platform to help with your business processes. Building a system that provides the best UX will in turn increase productivity, reduce support costs and provide you with an advantage against your competitors.
Optimizing the deployment
Optimizing the deployment of your custom software can have many positive impacts. Agile methodologies, as mentioned above, will help by providing a consistent and streamlined faster time to market. Integrating automated testing into your deployment pipeline ensures that each new release is robust and reliable. This not only improves the quality of the software but also reduces the time spent on manual testing, further accelerating the deployment process. Cloud computing can bring with it significant cost savings as they often require less of an upfront investment, you can adopt a pay-as-you-go pricing model. Deploying software without the means to track its performance can hamper optimization efforts. Incorporating monitoring and analytics tools allows you to track the software's effectiveness and make data-driven improvements. This approach contributes to a faster, more measurable return on investment (ROI).
The size of your business
Of course, the ROI of custom software development is dependent on the size of your business. Smaller businesses may have a smaller budget, meaning they really have to hone in on the most important things they want to achieve from the software enhancements. The benefit of a custom software package is that it can really help to boost competitor advantage by streamlining the processes that would ordinarily have been done manually.
Larger enterprises tend to have a more complex business model and therefore will really reap the benefits from efficient processes and increased productivity. They will often have larger funds to invest in custom software development.
In terms of ROI, smaller businesses are more likely to see a faster return. The cost of development will tend to be cheaper and the development workload will be lowered. Whereas, larger businesses will see a higher ROI in the long term as it helps to build collaboration between departments and tackles any larger-scale operations.
Prioritizing features and functionality
Being able to prioritize the features and functions that are important to your business is one of the most influential reasons for choosing custom software development. Start by identifying your business goals, and your KPIs (key performance indicators) and identify the user needs. From here you should be able to create a list of features you need. This strategy guarantees that your software development team is focusing on the features and functions that matter the most to your business.
Benefits of leveraging emerging technologies
Leveraging emerging technologies such as AI, blockchain, or IoT in custom software development can provide impressive returns. As technologies change, so can your business. Leveraging technologies can really aid your efficiency and customer experience. It will provide great future-proofing for your processes and help give you an advantage over competitors.
"Future-proofing your custom software solutions is vital. Our team at Valudio will help you to choose future-proof technologies and avoid niche technologies that will prevent your progression." — Mischa Herbrand, Managing Director of Valudio.
Risks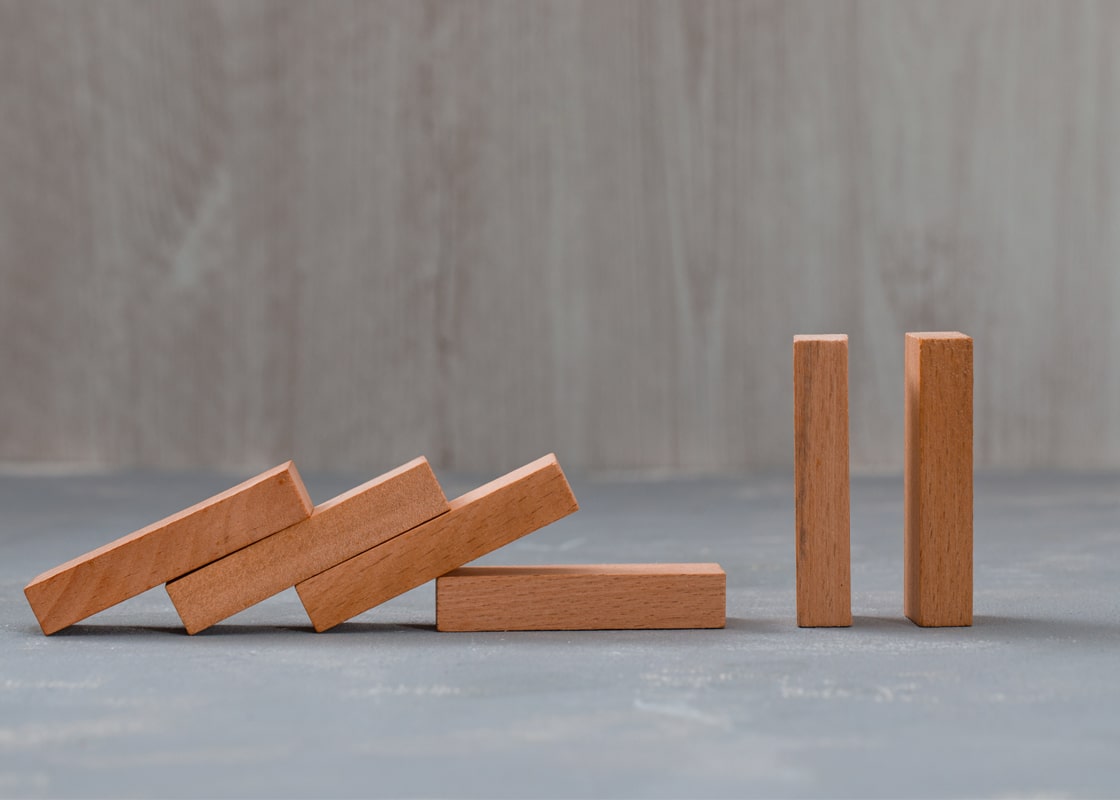 As with any business decision, when calculating the ROI of a new investment, you have to evaluate the risks. New custom software can be a substantial investment for a business, so first and foremost you need to determine the cost of custom software development. This will depend on a few varying factors including how complex the project is, how many developers you will need and how long it is going to take. Whether or not it requires different levels of expertise and the various levels of technology needed.
Here are a few common risks and uncertainties associated with custom software development that should be considered when calculating your ROI:
Project scope. It's important to consider the project scope carefully and plan for additional costs and delays.
Recurring maintenance costs. These will depend on the complexity of your application. You may have to upgrade frameworks and core software modules regularly.
Collaboration. Communication here is key. You have to talk about how you will handle the collaboration after the project finishes. Valudio aims to be a long-term partner for all our customers.
Commitment. You have to be committed and actively engaged in the project. It's important to make sure that you get what you want, and you have to include all people that will be impacted by this new software. Time will need to be allocated to allow for testing. Processes and situations can often seem easier than they really are. Take the time and think through all the dependencies a process has. What are the implications of changes to that process? Did you consider all the different scenarios? A new custom software design doesn't happen overnight.
Changes to the requirements or technologies. It's important to prepare and think through all the aspects of the software you want to build and the respective processes that will be impacted. It's normal that as time passes, requirements will change, as will the technologies available to you.
Future-proofing. Any ideas you may have about future development enhancements should be communicated with your development team. Setting up from scratch costs far less than the cost of changing it once you have a complex project running.
Reducing your risks is of course the best way to help increase your ROI. Risk mitigation relies on stringent pre-planning, it really is time well spent.
You should always define clear project requirements from the outset. As Mischa explains,
"Preparation is key. Before thinking about the 'how' first, you should be very clear about the 'what' and the 'why'."
It's important to always keep communication fluid. Talk about potential recurring costs with your software development partner specific to your project. Regular meetings and open communication will help to address any potential issues promptly. Implementing an agile methodology will also help you to manage your risks by delivering your project into smaller, more manageable parts, therefore making it easier to identify and address any issues.
ROI Calculations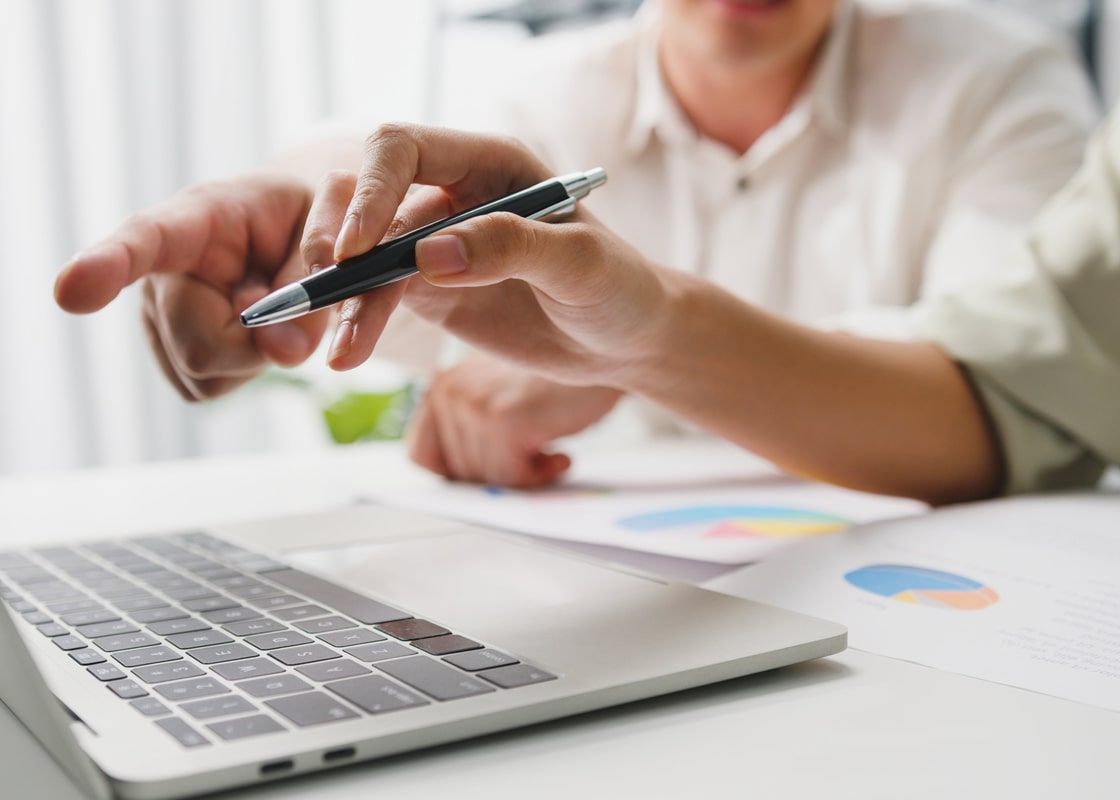 Let's get down to the nitty-gritty. How do I work out the ROI of my custom software development we hear you ask?
The pre-implementation ROI calculations will depend on many various factors, so there is no real way of estimating 'a typical' software ROI. The factors will depend on what type of software is being built, the industry it is needed for, and the scale of the development.
It could be said that a good ROI is any percentage that shows the investment outweighs the cost.
The expected percentage will vary from business to business. There will be an impact based on the size of the investment as well as industry trends. Some businesses would expect an ROI of over 100% whereas smaller businesses would be happy with an ROI of between 10-20%.
Here are a few questions that will help when you consider your calculations.
Can you predict ROI? Thinking about ...
1. Automating manual or repetitive tasks, reducing cost
You can work out how many hours you can save per week/month/year and contrast it against the cost.
2. Customer engagement and satisfaction
An increase in engagement will see an increase in your sale.
Lower customer churn rate.
Digital services will make it easier for your customers to collaborate with you.
Being seen as an innovative company will increase the value of your brand.
3. Data security and compliance
Operating data security and compliance can be a time-consuming task when done manually.
4. New revenue streams
Opening up a new revenue stream through software development can be invaluable to a new business.
Here are the steps to calculate ROI for customer software projects:
Determine the total cost of the project: This has to include all expenses associated with the project, including the cost of the software development, hardware, licensing fees and labor costs.
Determine the benefits of the project: The benefits will include increased revenue, and calculated cost savings. All the benefits you list have to be translated into monetary terms.
Work out your net profit: Subtract the total of your project costs from the total benefits to determine the net profit.
And finally, calculate the ROI by dividing the net profit by the total project cost and multiplying the result by 100 to get the ROI as a percentage.
The formula for calculating ROI should look like this:
ROI = ((Total Benefits - Total Costs) / Total Costs) x 100
Key Performance Indicators
Now it's time to look at the KPIs that can be used to measure ROI in custom software projects.
Your Return on Investment is the most common KPI used to measure the financial benefit of a software project.
Payback Period: This is the calculation that will determine the amount of time it takes for the benefits of the new software project to match the cost of the project. The shorter the payback period = the better ROI.
Net Present Value (NPV): This KPI is a way of measuring the value of the software project in an actual monetary amount.
Internal Rate of Return (IRR): This will measure the rate at which your software project generates returns.
Customer Satisfaction: Being able to evaluate the customer satisfaction level will indicate the success of your new software.
User Adoption Rate: As above, this KPI will measure the rate at which users are adopting the software.
Although some of these may seem similar, it's important to note the differences between ROI, payback period, and net present value in software project evaluation. In short, ROI measures how efficient the investment is, the payback period measures the time it takes to see a return and NPV measures the net value of the project after considering the time value of money.
If you're an avid Excel user, you can use the package to calculate your ROI. Your formula will look like this:
= ((Total Return - Total Cost)/Total Cost) * 100
Post-deployment ROI calculations are exactly the same as you have already been doing, but you will be using actual results. You will compare the actual financial gain and costs of the project with the calculations you had previously made.
Over time, you will need to track and manage the ROI of your software project. Your first step will be to define a clear process that will be used to measure your ROI. These will sit in line with your company goals. These metrics should be:
specific,
measurable,
achievable,
relevant,
and time-bound.
This is considered the SMART way to measure ROI based on the success of your software development.
Next, you will establish a baseline. Your baseline or starting point could be your current revenue or even the cost associated with the process that the software is being developed. You will need to track all the costs associated with the software project, including development, hardware, licensing costs, and personnel costs, as well as measure the benefits periodically. This can be done by comparing the actual results to the projected results.
Once the benefits and costs have been established, you can calculate the ROI by dividing the benefits by the costs. This will provide a percentage that indicates the profitability of the project.
It's critical that you continuously monitor and optimize the software project you have built. This will ensure that it's still meeting your ROI expectations
How can you calculate the total cost of ownership (TCO) of custom software development to determine ROI?
The steps to calculate the TCO are as follows:
Determine the extent of the software development project.
Specify the development costs.
Estimate the hardware and software costs.
Consider ongoing maintenance and support costs.
Factor in the cost of training.
Determine any potential cost savings or revenue generated by the software.
To calculate your TCO, you will need to add up all the costs associated with the project and then subtract any savings or revenue generated since your baseline.
ROIs for different departments
The ROI doesn't have to apply across the whole business. You can determine the ROI of custom software development for different business units or departments in the same way as you would the entire business. You just need to break it down into departments. Once you have defined the goals for each department, you can determine the costs associated with the software development project for each of them. You can then calculate the expected benefits. The process to calculate the ROI then remains the same, dividing the expected benefits by the costs.
Convincing decision-makers
Choosing to invest in new custom software development takes time and planning, and it involves many members of the management team, as well as stakeholders and other decision-makers from the business. When you present your project, ensure you have a clear business case that demonstrates benefits, costs and timeframes. Highlight critical problems and the impact that each of these problems has in the day-to-day running of the business, as well as the opportunities that could arise from this. Provide case studies or examples of similar successful projects and show the potential risks of not investing in custom software.
When you begin the decision process on a software development project, it is important that you have a clear definition of the objectives the software is going to tackle. Your investment in the software needs to align with your overall business strategy. You will need to have a clear sight of your KPIs that will measure the success of the project and allow you to calculate success in monetary value. A clear vision of your project plan including timelines, budgets and the resources that are required for the project is important. The project will need to be monitored from the outset. This will help allow for changes to be made as you go.
Following such practices will help you to ensure that your custom software development will deliver a positive ROI.
Future-proofing
It's important to ensure that your custom software development is scalable and flexible for future growth, you can achieve this by:
Choosing future-proof technologies that have a big developer pool. Avoid niche technologies.
Avoid proprietary technologies that have a vendor lock-in.
Keep your solution simple. If you think of a feature, try simplifying it as much as possible. Fewer features → less complexity → less uncertainty → fewer unexpected costs.
Scalable software architecture.
Best Practices when calculating your ROI
As we draw towards the end of our article, we think it's important to outline some of the best practices for maximizing the ROI on your custom software development. These factors will help you to stay focused on the project at hand without losing sight of your goals.
"Don't build all the features at once. Prioritize the features with the highest impact and observe the changes. And remember, not all ideas will have a real impact. A lot of features are just nice to have."" — Mischa Herbrand, Managing Director of Valudio.
Also:
Use open-source technologies without licensing costs.
Always focus on what will increase productivity and drive cost reduction.
Create new income streams and digital services that generate additional revenue.
Look to decrease errors that could cause additional costs.
Your goal is to increase customer satisfaction, service and loyalty.
Remember your staff - increase employee satisfaction and retention with digitized internal workflows.
Ensure you have the correct compliance in place.
Fight skilled worker shortage by optimizing processes and workflows.
With the right partner and open communication, your software development project can be a sure-fire win for your business. Valudio's passion for customized digital solutions is the starting point you're looking for. We can help you to transform your business.
Let us help you to clarify your ideas and iron out your challenges. We can build a solid, scalable digital solution. New software development will help keep your business agile and efficient, and here at Valudio, we know just how important that is.
"Valudio can help you to reduce costs, increase revenue and above all, set expectations. It's important to set expectations, we always ensure the customer knows the cost from the outset." — Mischa Herbrand, Managing Director of Valudio
Related blog's
12 September 2023 ·
18 min read
10 August 2023 ·
18 min read
See all articles